Welcome to Southern Skies Soap Supplies!
We're having a massive sale - Save 50% off raw materials!
Save 67% off all soap base 20kg lots!

There is ONE FLAT RATE POSTAGE COST of $10.00 to ANYWHERE IN AUSTRALIA, PO BOX ADDRESSES WELCOME!
(for up to 19.95kg net packaged weight).

Doesn't matter whether you live in a city or a rural or remote area...Kununurra, Alice Springs, Kangaroo Island...the postage cost is still exactly the same flat rate for ANY AREA in Australia, delivered by Australia Post air/road service only - so PO boxes are very very welcome.

Store pickup is available free of charge from BLYTH POST OFFICE 5462 (near the Clare Valley).
I operate and run my own humble little post office...sooo this is not a drop in soap store but you are welcome to collect your paid orders from the post office during business hours.

International postage is also welcome.

You may wish to use Google Chrome as the optimal browser for using this website.
Looking for...
AUSTRALIA'S BEST RANGE OF VINTAGE DOILIES & RETRO FABRIC?
With....FREE SHIPPING AUSTRALIA WIDE?
Try my Etsy store Vintage Diva Emporium, here:
https://www.etsy.com/au/shop/VintageDivaEmporium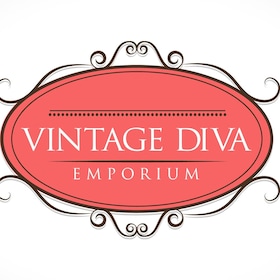 Looking for...
AUSTRALIA'S BEST RANGE OF AUSTRALIAN STAMPS, COINS & VINTAGE MEMORABILIA?
Visit my EBAY store here!
http://stores.ebay.com.au/calypsostreasurechest



Looking for a great no fuss gift idea? Try one of our gift certificates as featured below!

To view our Policies, please refer to the 'Information' menu tabs,
located on the lower right hand side of this page -->>
To read a published copy of our full Terms & Conditions, please click here:
To read a published copy of our Privacy Policy, please click here:
To read a published copy of our Shipping/Postage Policy, please click here:

Happy shopping!